Author:
Provi
Hi! I'm "Provi", and I'm a Car Nut like you! I love cars and trucks--especially classic, high performance, and just plain cool cars! I help some people sell their cars--and I help other people find their dream cars. Maybe I can help you, too!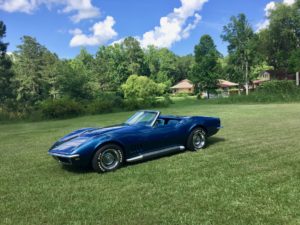 Here we have an extremely well-maintained, garage-kept, numbers-matching '68 Corvette convertible. The engine, transmission, body, and frame are all original. Continue reading "1968 Corvette Roadster, 390 HP 427 V8, Posi, & 4-spd"
Welcome to WordPress. This is your first post. Edit or delete it, then start blogging!